N12F-BSC
BSc
Business and Management with Foundation Year
BSc Business and Management with Foundation Year, within the Aberystwyth Business School, is perfect preparation for your career in the business world. The degree is accredited by the Chartered Institute of Management Accountants (CIMA) and the Association of Chartered Certified Accountants. Our expert academics will guide you through areas of marketing, operations management, finance, accounting, strategy, human resource management and entrepreneurship - in addition to a range of other cutting-edge and specialist modules. The degree has been engineered for a student who wants to excel and succeed to the top level of global business management practice.
The integrated foundation year - designed for prospective students who do not have a sufficient or relevant academic background - is the perfect option to access this highly-sort scheme. In the foundation year, you will be brought up to speed on the fundamentals of Business and Management, providing a solid base for you to go on and enjoy the full undergraduate degree.

Student Satisfaction and Employability Results
Top 10 in the UK for Teaching Quality for the subject of Business & Management Studies (The Times and Sunday Times Good University Guide 2019)
95% of our Business and Administrative subject students were satisfied that the staff were good at explaining things, 88 for the sector. (NSS 2019)
97% of our graduates were in work or further study within 6 months, 3% more than Business and Administrative Studies graduates nationally (HESA 2018*)
Overview
Following the foundation year, the syllabus of this course is identical to its sister course [Business and Management, N122].
Why study Business and Management at Aberystwyth University?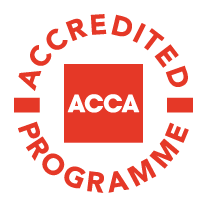 You will be taught in the innovating and dynamic Aberystwyth Business School;
You will gain insight into the world of enterprise;
An understanding of the impact of changes in the business environment e.g. economic events.
Gain knowledge in the following:
Changes in accounting practices;
Changes in the regulatory and legal environment;
Marketing decisions;
Business strategies.
On completion of this degree you will possess:
A broad understanding of management in practice;
In-depth knowledge of trade and commerce in both the public and private sector;
A solid grasp in the complexity of management challenges and the combined impact of the economic, financial, human and legal issues that leaders encounter.
Our Staff
Students at the Aberystwyth Business School are taught by lecturers and other teaching staff who are active researchers and expert practitioners in their chosen subject area.
Over 75% of full time members of teaching staff are qualified to PhD level. Most are currently research active, meaning that students benefit from being taught 'new' knowledge in their chosen field of study as well as recognized literature. The School also employs part-time and full time staff devoted purely to teaching. Many part-time staff combine teaching duties with consultancy and business activities, ensuring that students have access not only to up to date research but the latest applied knowledge.
Modules
Please note: The modules listed below are those currently intended for delivery during the next academic year and may be subject to change. They are included here to give an indication of how the course is structured.
Employability
What can I do with a degree in Business Management?
Our graduates have entered and are successful in a number of sectors:
What skills will I obtain from this degree? 
Studying our degree in Business Management will equip you with the following skills:
What work experience opportunities exist at Aberystwyth University? 
Discover more about the various employment opportunities that our Aberystwyth University Careers team offer.
Enhance your employability prospects with GO Wales and YES (Year in Employment Scheme) managed by our Careers department.
Teaching & Learning
What will I learn?
The breakdown below will provide you with an illustration of what you may study during the four-year degree scheme.
In the first foundation year, you will be introduced to core components of Business and Management.
In your second year you will discover: 
In your third year you will explore: 
In your final year you will study:
Typical Entry Requirements
UCAS Tariff
A Levels Available to candidates without formal qualifications who have suitable background education, experience and motivation.
GCSE requirements (minimum grade C/4):
English or Welsh and Mathematics
BTEC National Diploma:

International Baccalaureate:

European Baccalaureate:

The University welcomes applications from students studying the Access to Higher Education Diploma. Our inclusive admissions policy values breadth as well as depth of study. Applicants are selected on their own individual merits, and offers can vary. If you are studying a qualification not listed on this page, please get in touch with the Undergraduate Admissions Office for further advice. Details about the country-specific qualifications the University accepts can be found on our country-specific pages. For further information, contact ug-admissions@aber.ac.uk
Back to the top