N122-BSC
BSc
Business and Management
BSc Business and Management, within the Aberystwyth Business School, is perfect preparation for your career in the business world. The degree is accredited by the Chartered Institute of Management Accountants (CIMA) and the Association of Chartered Certified Accountants.
Our expert academics will guide you through areas of marketing, operations management, finance, accounting, strategy, human resource management and entrepreneurship - in addition to a range of other cutting-edge and specialist modules.
The degree has been engineered for a student who wants to excel and succeed to the top level of global business management practice. 
[NSS/DLHE Awards]
Aberystwyth Business School: Top 10 in the UK for student satisfaction for teaching on subjects of Marketing/ Economics/ Finance  (NSS 2017)
95% of our graduates were in work or further study within 6 months, 2% more than Business and Administrative Studies graduates nationally. (HESA 2017)
Overview
Why study Business and Management at Aberystwyth University?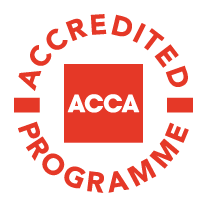 You will be taught in the innovating and dynamic Aberystwyth Business School
You will gain insight into the world of enterprise
An understanding of the impact of changes in the business environment e.g. economic events
Gain knowledge in the following:
Changes in accounting practices
Changes in the regulatory and legal environment
Marketing decisions
Business strategies
On completion of this degree you will possess:
Abroad understanding of management in practice
In-depth knowledge of trade and commerce in both the public and private sector
A solid grasp in the complexity of management challenges and the combined impact of the economic, financial, human and legal issues that managers deal with
Our Staff
Students at the Aberystwyth Business School are taught by lecturers and other teaching staff who are active researchers and expert practitioners in their chosen subject area.
Over 75% of full time members of teaching staff are qualified to PhD level. Most are currently research active, meaning that students benefit from being taught 'new' knowledge in their chosen field of study as well as recognized literature. The School also employs part-time and full time staff devoted purely to teaching. Many part-time staff combine teaching duties with consultancy and business activities, ensuring that students have access not only to up to date research but the latest applied knowledge.
Modules
Please note: The modules listed below are those currently intended for delivery during the next academic year and may be subject to change. They are included here to give an indication of how the course is structured.
Core
Options
* Also available partially or entirely through the medium of Welsh
Employability
What can I do with a degree in Business Management?
Our graduates have entered and are successful in a number of sectors:
Chartered Accountancy
Investment Banking
Insurance
Underwriting 
Risk Management
Marketing Management
Retail Management 
Distribution and Logistics Management
Sales Executive
Health Service Management 
Fashion Industry
What skills will I obtain from this degree? 
Studying our degree in Business Management will equip you with the following skills:
Understanding of organisational behavior and structure 
Improved numeracy skills and the ability to research, interpret and use business and financial data
Deep understanding of the causes and effects of economic and other external changes
The ability to communicate clearly in a written and spoken form
Effective problem solving
Analytical and creative thinking skills
Decision-making
The ability to work independently and as part of a team 
Time-Management and organisational skills
Self-motivation and self-reliance
What work experience opportunities exist at Aberystwyth University? 
Click here to find out about the various opportunities that our Aberystwyth University Careers team offer.
Enhance your employability prospects with GO Wales and YES (Year in Employment Scheme) managed by our Careers department. 
Teaching & Learning
What will I learn?
The breakdown below will provide you with an illustration of what you may study during the three year degree scheme.
In your first year you will discover: 
Fundamental principles of management
The dynamics of the modern business environment 
The use of financial and accounting information in management decisions at operational and strategic levels
Marketing principles
In your second year you will explore: 
The organisational behavior and theory 
Theories and techniques of operations management
Market structures and pricing strategies 
The skills, analytical tools and techniques to identify and address problems and opportunities in business management and marketing 
In your third year you will study:
The business strategy and how it functions both internally and externally to the business environment 
Human resource management 
The understanding of current management thinking from both practical and theoretical perspectives
A compulsory independent research project which will give you the opportunity to specialize in a particular aspect of business management and marketing 
Optional modules are available to allow you to direct your learning and preferred specialism
Student Views
Business & Management provides academic insight to firm behaviour within internal and external business environments enabling individuals to fully comprehend the wider context of operations within a global context in an informative yet interesting manner. It's diverse as it examines a variety of business topics. Students get to experience economics, accounting, and marketing providing a sound grounding in wide variety of business areas that may be extended in the second and final years. The modules set individuals in good stead for understanding a variety of business functions. Andrea Jane Phillips
The course has been a great deal of help for me and has given me confidence within marketing and business, particularly when we worked as business consultants for Aber Town Trader within Marketing Case Studies. It gives us an insight for future work and is great work experience for students. Marketing Communications last semester was also a very interesting topic as we learnt and analysed different communications that companies use within marketing in order to reach their target audience and potential customers. These opportunities have been great and good to put on CV as experiences! Dwynwen Medi Evans
Studying Business and Management at Aberystwyth University has enabled me to develop my understanding, and better appreciate the world in which we all live and work. With a limited understanding of Business and Management prior to studying, I have benefited greatly from this course, and the ability to select and choose which route I best want to follow. Through a range of in-class and interactive learning sessions my passion for the subject has flourished. The degree has fuelled my desire to pursue education to the next level in order to ascertain a more thorough understanding of the business environment. Peter Hamilton-Gray
Typical Entry Requirements
A Levels BBC
GCSE requirements (grade C min):
English or Welsh, Mathematics
BTEC National Diploma:
DMM
International Students
International Baccalaureate:
28 points overall
European Baccalaureate:
75% overall
Applicants are considered on their individual merits and offers can vary. For further information, please contact ug-admissions@aber.ac.uk
Back to the top