C202-BSC
You are viewing this course for September start 2023
Plants provide an essential foundation for life on earth and have a crucial role to play in solving some of the most serious problems facing the human race, such as food shortages and rising carbon emissions. Never before has there been such urgency to train a new generation of plant biologists who can develop future technologies and approaches to respond to these challenges. 
On the Plant Biology degree at Aberystwyth University you will study all aspects of plant life, from the molecular to the landscape levels, while also examining global issues relating to plants. You will discover how plant-based technologies can help us meet the demands of a growing human population and respond to global threats including food security and climate change. 
Course Overview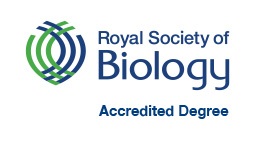 BSc Plant Biology will provide you with real-life opportunities to challenge your knowledge and think creatively. You will benefit from many fieldwork opportunities, including the possibility of studying temperate, tropical and Arctic-Alpine flora. 
At Aberystwyth you will be studying in an area rich in a variety of stunning landscapes, providing excellent fieldwork opportunities in natural and semi-natural habitats and ecosystems including the Cardigan Bay coastline, freshwater environments, woodlands, heaths, moorland and alpine habitats. Many nature reserves are within easy reach, including Snowdonia and the Brecon Beacons National Parks. 
Our world-class facilities include botany gardens with a wide range of temperate and tropical plants, an extensive range of growth rooms and glasshouses, a museum of historic botanical specimens, and plant genetic resources collections and databases. We are also home to the National Plant Phenomics Centre, giving you the possibility of engaging with our world-leading plant breeding programmes.  
The taught component of the Plant Biology with integrated year in industry degree (C202) is identical to its three-year sister course BSc Plant Biology (C200). The year in industry is taken in your third year in the UK or overseas, is supervised and assessed, and will count towards your degree grade. During your year in industry, you will pay a discounted tuition fee.  
This course is accredited by the Royal Society of Biology. 
Our Staff
The majority of teaching staff in the Department of Life Sciences are qualified to PhD level and are research active. Vocational courses also have staff whose background lies within industry. The Department has a large number of research only staff with whom students may have contact.
Modules September start - 2023
Please note: The modules listed below are those currently intended for delivery during the next academic year and may be subject to change. They are included here to give an indication of how the course is structured.
* Also available partially or entirely through the medium of Welsh
Careers
Career opportunities for Plant Scientists are truly excellent, with many jobs and few trained scientists in this area, and we are perfectly placed to help you exploit UK and international links. Our graduates are working in conservation management, industrial and government-funded plant research institutes and the scientific civil service. 
How will my degree prepare me for the future? 
Employability is embedded in our teaching. Our students leave Aberystwyth University with: 
research and data analysis skills 
enhanced mathematical and computational skills 
effective problem-solving and creative thinking skills 
a thorough grounding in information technology skills 
the ability to work independently 
time-management and organisational skills, including the ability to meet deadlines 
the ability to express ideas and communicate information in a clear and structured manner, in both written and oral form 
self-motivation and self-reliance 
team-working, with the ability to discuss concepts in groups, accommodating different ideas and reaching agreement. 
Completing a year in industry will allow you to: 
apply the learning from your course to the work environment 
make valuable industry contacts 
develop practical skills related to your area of study 
enrich your final year of studies with an enhanced appreciation of its applicability to your career 
greatly enhance your CV and increase your prospects of success in the job market. 
Please note that we do not have automatic work placements for every applicant. You will be responsible for securing your own work experience, with the support of our dedicated Year in Industry Coordinator and careers advisor to maximise your chances of success. If you are unsuccessful, you will be able to convert your course to the three-year version of the BSc Plant Biology degree. 
Teaching & Learning
What will I learn? 
In the first year you will explore the amazing diversity of life on Earth, and gain a thorough grounding in the biology essential to understand biota, including physiology, genetics, cell biology and microbes. You will look at the fundamental principles of ecology and the relationships between species, covering energy transfer, intra- and inter-species interactions and resource utilisation. You will learn about soil composition and key soil processes, and will be introduced to the evolution, biodiversity, physiology and human exploitation of the land flora. You will study the development and management of British habitats, and consider future challenges such as responding to global climate and conserving biodiversity. You will also develop the necessary practical skills required for research in biology through a series of linked experiments. 
In the second year you will study plant physiology, the horticultural production of plants and crop production. You will consider habitats, landscapes and the communities of species that reside within them, and gain essential practical skills. You will acquire species identification and surveying skills and apply them first-hand in a residential field course during the Easter vacation. You will investigate the impact of climate change as one of the major future challenges to global biodiversity, and apply your learning to problems and solutions through field excursions and practical classes.  
In the third year, you will undertake your work experience placement. You may undertake some or all of your industrial year abroad, if you wish.  
In the final year you will gain an appreciation of plant science research and learn about microbial pathogenesis. You can choose to study topics like crop and grassland science or genomics, or take part in field courses, which offer you the chance to visit some of the world's key biodiversity hotspots and tropical rainforests. A compulsory research project will allow you to perform in-depth research under the guidance of a supervisor. Your project may be based on laboratory experiments or fieldwork exercises, comprise a computer modelling exercise or involve data analysis.  
How will I be taught?  
The course will be delivered through lectures, workshops, tutorials, seminars, field courses and practicals.   
Assessment  
You will be assessed through essays, practical exercises, oral presentations, worksheets, experiments reports, statistical exercises, posters, wikis, literature reviews, field notebooks and exams.  
Personal Tutor    
You will be assigned a personal tutor who will be your main contact throughout the duration of your studies. Your personal tutor can help you to settle in when you first arrive and will be available to help you with academic or personal matters.   
Typical Entry Requirements
UCAS Tariff 120 - 104
A Levels BBB-BCC with B in Biology
GCSE requirements (minimum grade C/4):
English or Welsh, Science and Mathematics
BTEC National Diploma:
DDD-DDM in a specified subject
International Baccalaureate:
30-28 with 5 points in Biology at Higher Level
European Baccalaureate:
75%-65% overall with 7 in Biology
English Language Requirements:
See our Undergraduate English Language Requirements for this course. Pre-sessional English Programmes are also available for students who do not meet our English Language Requirements.
Country Specific Entry Requirements:
International students whose qualification is not listed on this page, can check our Country Specific Entry Requirements for further information.
The University welcomes undergraduate applications from students studying the Access to Higher Education Diploma or T-level qualifications, provided that relevant subject content and learning outcomes are met. We are not able to accept Access to Higher Education Diplomas or T-levels as a general qualification for every undergraduate degree course.
Our inclusive admissions policy values breadth as well as depth of study. Applicants are selected on their own individual merits and offers can vary. If you would like to check the eligibility of your qualifications before submitting an application, please contact the Undergraduate Admissions Office for advice and guidance.
Back to the top