C309-MBIOL
You are viewing this course for September start 2023
Aberystwyth is a superb place to study your MBiol Zoology degree. Situated in a stunning location, an array of coastlines, estuaries, woodlands and hills provide outstanding habitats for the study of wildlife. The wildlife includes rare insects, red kites, ospreys, pine martens, red squirrels, seabirds, Atlantic grey seals, bottlenose dolphins and harbour porpoises. 
This four-year Integrated Masters offers you the opportunity to combine a BSc with an extra year of study so that you graduate with a Masters-level qualification. The course will develop the breadth and depth of your knowledge of zoology and equip you with the essential skills required by today's professional scientists. 
Course Overview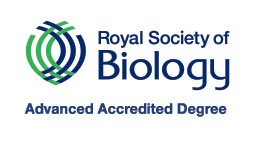 The first three years of the course will follow the same syllabus as BSc Zoology (C300), which is then followed by an additional year of study, after which you will graduate with a Masters-level qualification. This course has attained advanced accreditation from the Royal Society of Biology.  
On this course you will develop your knowledge of animal diversity, behaviour, evolution, anatomy, physiology, conservation and ecology.  
Fieldwork and practical classes form an integral part of the course throughout. Aberystwyth's array of interesting and important habitats, including marine, moorland, mountain, grassland and coast, provides the ideal natural classroom for the teaching of practical skills. 
You will also have the option to learn field skills in tropical zoology, tropical ecology and animal behaviour, locally and overseas in hyperdiverse tropical rainforest environments such as the Amazon basin or Costa Rica, depending on module choice. 
Aberystwyth is a stone's throw away from many internationally recognised habitats, including UNESCO Dyfi Biosphere, two RAMSAR wetlands, two marine special areas of conservation, two National Nature reserves, and several sites of special scientific interest to name but a few, providing you with fabulous fieldwork and recreational opportunities.   
Our Staff
The majority of teaching staff in the Department of Life Sciences are qualified to PhD level and are research active. Vocational courses also have staff whose background lies within industry. The Department has a large number of research only staff with whom students may have contact.
Modules September start - 2023
Please note: The modules listed below are those currently intended for delivery during the next academic year and may be subject to change. They are included here to give an indication of how the course is structured.
* Also available partially or entirely through the medium of Welsh
Careers
Trained zoologists are needed to conserve animal life, to understand parasitic diseases of animals and humans and to control economically important pests. The MBiol Zoology has been created to meet the increasing demand for suitably qualified personnel to work at a high level in scientific research, development, lecturing, training and education, scientific journalism, public and private commercial enterprise, consultancy and advisory work in the UK and throughout the world. The MBiol is also a recognised alternative to MSc for progression to a PhD studentship, and an excellent foundation for a career as a professional scientist.  
What work experience opportunities are available to me while I study?  
Find out about the various opportunities that our Careers Service offers.  
Enhance your employability prospects with GO Wales and our Year in Employment Scheme.  
Teaching & Learning
What will I learn?  
In the first year you will explore the amazing diversity of life on Earth, from unicellular organisms to the multicellular invertebrates and vertebrates, relating form to function and the key evolutionary events that have occurred. You will study the biology essential to understand animal life, including animal physiology, genetics, cell biology and ecology. You will look at the fundamental principles of ecology and the relationships between species, covering energy transfer, intra- and inter-species interactions and resource utilisation. You will consider future challenges such as responding to global climate and conserving biodiversity, and will learn practical skills in wildlife forensics, utilising forensic entomology and ecotoxicology, and DNA 'barcoding' to help solve wildlife crime. 
In the second year you will study key aspects of vertebrate and invertebrate life, including classification, adaptation, behaviour, life histories and physiology, and you will have access to the extensive collection of zoological specimens housed within our museum. Optional modules enable you to undertake subjects related to species conservation and habitat management, causes and diagnosis of disease in sick animals, and evolutionary biology, amongst others and there is the option of a field trip to Peru or Costa Rica. 
In the third year you will choose from a diverse range of optional modules, ranging from behavioural neurobiology to parasitology and anthropogenic threats to natural systems. Residential field courses to varied locations including tropical rainforests are available to you. A compulsory research project will allow you to perform in-depth research under the guidance of a supervisor. Your project may be based on laboratory experiments or fieldwork exercises, comprise a computer modelling exercise or involve data analysis.   
In your final year you will gain practical experience in the application of a range of traditional and novel field and laboratory techniques appropriate to environmental management and biological and ecological investigations. You will acquire skills in scientific journalistic writing and delivering conference presentations. You will also undertake an independent Masters-level research project under the guidance of a dissertation supervisor, which may be embedded within one of several pioneering research groups. 
How will I be taught?  
You will be taught in the format of lectures and seminars, tutorials, laboratory practicals and fieldwork.  
Assessment   
You will be assessed through essays, exams, presentations, posters, portfolios, reports, practical exercises and data analysis. 
Personal Tutor    
You will be assigned a personal tutor who will be your main contact throughout the duration of your studies. Your personal tutor can help you to settle in when you first arrive and will be available to help you with academic or personal matters.   
Typical Entry Requirements
UCAS Tariff 128 - 120
A Levels ABB-BBB with B in Biology or Human Biology
GCSE requirements (minimum grade C/4):
English or Welsh, Mathematics and a Science subject
BTEC National Diploma:
BTEC not accepted for this scheme
International Baccalaureate:
32-30 points overall with 6 points in Biology at Higher Level
European Baccalaureate:
75% overall with 7 in a relevant science
English Language Requirements:
See our Undergraduate English Language Requirements for this course. Pre-sessional English Programmes are also available for students who do not meet our English Language Requirements.
Country Specific Entry Requirements:
International students whose qualification is not listed on this page, can check our Country Specific Entry Requirements for further information.
The University welcomes undergraduate applications from students studying the Access to Higher Education Diploma or T-level qualifications, provided that relevant subject content and learning outcomes are met. We are not able to accept Access to Higher Education Diplomas or T-levels as a general qualification for every undergraduate degree course.
Our inclusive admissions policy values breadth as well as depth of study. Applicants are selected on their own individual merits and offers can vary. If you would like to check the eligibility of your qualifications before submitting an application, please contact the Undergraduate Admissions Office for advice and guidance.
Back to the top