C166-BSC
The BSc Marine and Freshwater Biology degree at Aberystwyth University is one of only a few nationally to provide you with an integrated catchment to ocean understanding of the biology, ecology and stressors affecting these intimately interconnected ecosystems. This is crucial, given that they support some of the most threatened species and habitats on the planet. 
Situated on the coast of Cardigan Bay, Aberystwyth is one of the best places in the UK to study marine and freshwater biology. You will have easy access to rocky and sandy shores, estuaries of conservation importance, as well as near-pristine rivers and lakes. Cardigan Bay is also home to the largest residential population of bottlenose dolphins in the UK. 
Course Overview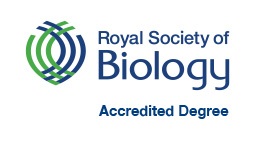 On this course you will develop practical skills in the sampling techniques used in the aquatic environment, the critical analysis of data and literature, and the presentation of your findings to a variety of stakeholders. This will ensure you are well prepared for professional roles that seek to understand and address the various challenges facing marine and freshwater organisms and ecosystems. 
To support your learning, you will have access to two research vessels enabling you to gain real hands-on experience of the sampling techniques used by professional marine and freshwater biologists as well as use of our aquarium systems for experimental studies of marine and freshwater organisms. 
Fieldwork and practical classes form an integral part of the course throughout. An optional residential two-centre field course in your final year, currently based in Portugal and Scotland, will allow you to immerse yourself in the study of marine and freshwater biology further afield. 
The taught component of the Marine and Freshwater Biology with integrated year in industry degree (C166) is identical to its three-year sister course BSc Marine and Freshwater Biology (C164). The year in industry is taken in your third year in the UK or overseas, is supervised and assessed, and will count towards your degree grade. During your year in industry, you will pay a discounted tuition fee. 
This course is accredited by the Royal Society of Biology. 
Our Staff
The majority of teaching staff in the Department of Life Sciences are qualified to PhD level and are research active. Vocational courses also have staff whose background lies within industry. The Department has a large number of research only staff with whom students may have contact.
Modules September start - 2024
Please note: The modules listed below are those currently intended for delivery during the next academic year and may be subject to change. They are included here to give an indication of how the course is structured.
* Also available partially or entirely through the medium of Welsh
Careers
Marine and Freshwater Biology graduates are equipped with the skills and knowledge to enter a wide range of careers including ecological consultancy, environmental management and conservation, teaching and scientific journalism. You will also be well prepared to pursue a scientific research career, continuing postgraduate study at Masters or PhD level. 
Completing a year in industry will allow you to:  
apply the learning from your course to the work environment  

make valuable industry contacts  

develop practical skills related to your area of study  
enrich your final year of studies with an enhanced appreciation of its applicability to your career  
greatly enhance your CV and increase your prospects of success in the job market.  
 Please note that we do not have automatic work placements for every applicant. You will be responsible for securing your own work experience, with the support of our dedicated Year in Industry Coordinator and careers advisor to maximise your chances of success. If you are unsuccessful, you will be able to convert your course to the three-year version of the BSc Marine and Freshwater Biology degree.  
Teaching & Learning
What will I learn? 
In the first year you will explore the amazing diversity of life on Earth and the key molecules that make up all life forms through theoretical and practical classes. You will study animal physiology using both invertebrate and vertebrate examples and delve into the multiplicity of microbial life. You will look at ecology and plant biology and consider future challenges such as responding to global climate and conserving biodiversity. You will develop your practical field and laboratory skills, and gain confidence in scientific data collection and analysis. 
In the second year you will focus on marine and freshwater biology and ecosystems and will be introduced to the diversity of aquatic algae and angiosperms occupying a variety of aquatic habitats. You will explore applied aquatic conservation and gain practical experience of the techniques used to monitor, conserve and undertake research in shallow-water environments. 
In the third year, you will undertake your work experience placement in an industry related to marine or freshwater biology. There may be opportunities to undertake some or all of your industrial year abroad, if you wish. 
In the final year you will gain an understanding of the fundamental and applied aspects of fish conservation biology, and the role of selective fishing, aquaculture and conservation in the dynamics and sustainability of fish populations. 
Throughout the course a range of optional modules allows you to tailor your course to suit your interests. 
How will I be taught?  
Our course is delivered through lectures, workshops, tutorials, fieldwork and practicals and residential field courses. You will receive thorough training in the scientific method and concepts relating to the evolution and ecology of natural systems with an emphasis on marine and freshwater environments.  
Assessment 
You will be assessed through essays, practical exercises, oral presentations, worksheets, reports, statistical exercises, dossiers, posters, portfolios, wikis, reflective diaries, literature reviews, magazine articles, field notebooks and exams.  
Personal Tutor    
You will be assigned a personal tutor who will be your main contact throughout the duration of your studies. Your personal tutor can help you to settle in when you first arrive and will be available to help you with academic or personal matters.   
Typical Entry Requirements
UCAS Tariff 120 - 104
A Levels BBB-BCC with B in Biology
GCSE requirements (minimum grade C/4):
English or Welsh, Science and Mathematics
BTEC National Diploma:
DDD-DDM in a specified subject
International Baccalaureate:
30-28 with 5 points in Biology at Higher Level
European Baccalaureate:
75%-65% overall with 7 in Biology
English Language Requirements:
See our Undergraduate English Language Requirements for this course. Pre-sessional English Programmes are also available for students who do not meet our English Language Requirements.
Country Specific Entry Requirements:
International students whose qualification is not listed on this page, can check our Country Specific Entry Requirements for further information.
The University welcomes undergraduate applications from students studying the Access to Higher Education Diploma or T-level qualifications, provided that relevant subject content and learning outcomes are met. We are not able to accept Access to Higher Education Diplomas or T-levels as a general qualification for every undergraduate degree course.
Our inclusive admissions policy values breadth as well as depth of study. Applicants are selected on their own individual merits and offers can vary. If you would like to check the eligibility of your qualifications before submitting an application, please contact the Undergraduate Admissions Office for advice and guidance.
Back to the top