C166-BSC
You are viewing this course for September start 2022
Are you interested in enhancing your career prospects? If yes, then our Marine and Freshwater Biology with integrated year in industry at Aberystwyth University will be for you. Situated on the coast of Cardigan Bay with a hinterland rich in rivers, streams and lakes, Aberystwyth University is the ideal location to study of Marine and Freshwater Biology. Easily accessible habitats range from mountain streams bearing salmon and trout and unique habitats for freshwater invertebrates, through estuaries of international importance, to sandy beaches, rocky reefs, salt marsh and a bay that is home to the largest residential population of bottlenose dolphins in the UK. The year in employment will give you the opportunity to further develop the skills learnt in your first and second year at university by allowing you to put them into practice working in a scheme relevant industry. An experience that will set you apart from the crowd! Students have previously undertaken placements with Natural Resources Wales and AstraZeneca.
Course Overview
Why study Marine and Freshwater Biology at Aberystwyth University?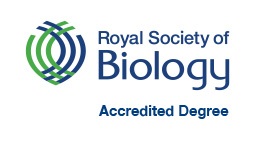 The syllabus of this course with the integrated year in industry is identical to its sister course BSc Marine & Freshwater Biology (C164). Your work experience must be relevant to this degree and the year is assessed which will count towards your degree grade.
Students will have to organise their work experience under the guidance of our Director for Employability. There is no guarantee that the work experience will be paid, (If you cannot obtain a placement, then you must transfer to its sister course BSc Marine and Freshwater Biology C164).
During your year in work experience, you will pay a discounted tuition fee of which the information can be found here.
You are taught by enthusiastic teaching experts, who you may have already seen on TV documentaries or heard on your favourite radio show.
We have two research vessels that give you hands-on experience of the range of skills used by professional marine and freshwater biologists.
The department has a modern aquarium facilities aquarium systems for experimental studies of marine and freshwater organisms.
You will be able to participate in two residential field courses, each focused on either marine or freshwater biology.
We have a wonderful museum and herbarium full of historic specimens collected from around the globe by generations of famous Aberystwyth University scientists.
Our Staff
The majority of teaching staff at the Institute of Biological, Environmental and Rural Sciences are qualified to PhD level and are research active. Vocational courses also have staff whose background lies within industry.  The Institute has a large number of research only staff with whom students may have contact.
Modules September start - 2022
Please note: The modules listed below are those currently intended for delivery during the next academic year and may be subject to change. They are included here to give an indication of how the course is structured.
* Also available partially or entirely through the medium of Welsh
Careers
What professions do our students go into?
Marine and Freshwater Biology graduates are equipped with the skills and knowledge to enter a wide range of careers including ecological consultancy, environmental management and conservation, teaching and scientific journalism. This scheme also frequently leads to postgraduate research at Masters and PhD level.
What do I gain from studying Marine and Freshwater Biology?
Our degree at Aberystwyth University teaches you a broad range of skills such as observation, research, analysis, critical evaluation and reflection.
You will also be studying in a department that has invested over £55 million in infrastructure of student facilities.
The Institute has close links with many learned societies such as the Society of Biology which is great way of networking with those in your field. 
Your year in industry:
In the 2016 Highflyers report, 32% of graduate vacancies are taken by those who have previously worked for a company on a placement or/ a internship.  Make no mistake, you will develop confidence and gaining experience in the industry will stimulate your enthusiasm for the subject.
 Completing a year in industry will allow you to:
Apply the learning from your course to the work environment;
Make industry contacts;
Develop practical skills related to your area of study;
Apply your practical skills and technical knowledge after returning to study;
Enhance your CV and better prepare yourself for a job after graduating.
Students on this scheme should note that the department institute does not have automatic placements for every applicant. You will be responsible for finding securing the work experience, however, you will have the assistance of our institute Work Experience Coordinator and our dedicated careers advisor (James Cuffe, jpc11@aber.ac.uk). If you fail to find work experience you will be able to convert your course to the three-year version of your subject.
Course Content
What will I learn?
The breakdown below will provide you with an illustration of what you may study during the four-year degree scheme.
 In your first year you will explore:
Evolution & the diversity of life
Comparative animal physiology
Ecology
Plant biology
Genetics
Biochemistry
Microbial diversity
Field and laboratory skills
In your second year you will discover:
Marine biology
Freshwater biology
Applied aquatic conservation
Aquatic botany
Research design, planning and analysis
Optional modules include: vertebrate anatomy, animal behaviour and microbial ecology and environmental monitoring
In your third year you will undertake your work experience in an industry that has relevance to Marine and Freshwater Biology. If you are unable to obtain work experience, then you can simply transfer to its three year sister course C164.
In your final year you will study:
Marine and Freshwater Biology Field Course – currently run in Portugal and Scotland
Dissertation which provides students with the opportunity to perform an in-depth research project under the guidance of a supervisor
Optional modules include: Fish, fisheries and aquaculture, wildlife conservation, behavioural physiology and population and community ecology
How will I be taught?
Our course is delivered through lectures, workshops, tutorials, fieldwork and practicals and residential field courses. You will receive thorough training in the scientific method and concepts relating to the evolution and ecology of natural systems with an emphasise on marine and freshwater environments.
You will be assessed through essays, practical exercises, oral presentations, worksheets, reports, statistical exercises, dossiers, posters, portfolios, wikis, reflective diaries, literature reviews, magazine articles field notebooks and exams. 
Typical Entry Requirements
UCAS Tariff 120 - 104
A Levels BBB-BCC with B in Biology
GCSE requirements (minimum grade C/4):
English or Welsh and Mathematics
BTEC National Diploma:
DDD-DDM in a specified subject
International Baccalaureate:
30-28 with 5 points in Biology at Higher Level
European Baccalaureate:
75%-65% overall with 7 in Biology
English Language Requirements:
See our Undergraduate English Language Requirements for this course. Pre-sessional English Programmes are also available for students who do not meet our English Language Requirements.
Country Specific Entry Requirements:
International students whose qualification is not listed on this page, can check our Country Specific Entry Requirements for further information.
The University welcomes undergraduate applications from students studying the Access to Higher Education Diploma or T-level qualifications, provided that relevant subject content and learning outcomes are met. We are not able to accept Access to Higher Education Diplomas or T-levels as a general qualification for every undergraduate degree course.
Our inclusive admissions policy values breadth as well as depth of study. Applicants are selected on their own individual merits and offers can vary. If you would like to check the eligibility of your qualifications before submitting an application, please contact the Undergraduate Admissions Office for advice and guidance.
Back to the top