C401-BSC
You are viewing this course for September start 2023
Kick start your career and enhance your employability prospects with our BSc Genetics with integrated year in industry at Aberystwyth University. If you are fascinated by genetics, and want to tackle important scientific issues like the genetic modification of organisms, or genetic prediction of human disease, then this is the scheme for you! 
Course Overview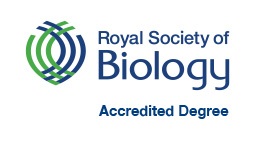 Why study Genetics at Aberystwyth University?
The syllabus of this course with the integrated year in industry is identical to its sister course BSc Genetics (C400. Your work experience must be relevant to this degree as it will be assessed and will count towards your degree grade.
You will organise your work experience under the guidance of our Director for Employability. There is no guarantee that the work experience will be paid. If you cannot obtain a placement, you must transfer to the sister course BSc Genetics C400).
During your year in work experience, you will pay a discounted tuition fee, the information for which can be found here.
You will be taught by enthusiastic teaching experts, whom you may have already seen on TV documentaries or heard on your favourite radio shows.
You will learn and live in an exceptional environment where you will be surrounded by a great diversity of beautiful environments, including marine, moorland, mountain, waterways, grassland and coast.
The Cambrian Mountains is a backdrop and just a stone's throw away from Cardigan Bay and its bottle-nose dolphins. We place great emphasis upon practical skills so that our graduates become practitioners from the word go.
We have extensive research and teaching labs equipped with state-of-the-art equipment, including bioimaging facilities, high-throughput DNA sequencing, proteomics, metabolomics, phenomics and spectroscopic platforms.
You will explore scientific topics that will broaden your knowledge of biology, chemistry, microbiology, cell biology and biochemistry.
The subject is taught by experts within an internationally recognised centre of excellence.
You will learn in an Institute which has won the Queen's Anniversary Prize for Higher and Further Education.
We ensure that our graduates have the skills to communicate their science effectively so that they can join the often controversial genetics debates.
Our Staff
The majority of teaching staff in the Department of Life Sciences are qualified to PhD level and are research active. Vocational courses also have staff whose background lies within industry. The Department has a large number of research only staff with whom students may have contact.
Modules September start - 2023
Please note: The modules listed below are those currently intended for delivery during the next academic year and may be subject to change. They are included here to give an indication of how the course is structured.
* Also available partially or entirely through the medium of Welsh
Careers
What opportunities are there for me?
Some of our recent graduates of genetics have moved on to become:
Genetic Technologist at Liverpool Women's Hospital;
Clinical Scientist at Birmingham Women's Hospital;
Research Scientist at the Defence Science and Technology Laboratory;
Post-doctoral Research Associate at the University of Manchester;
MSc student in Developmental Biology at the University of Bath;
PhD student at the University of Leicester.
Your year in industry:
Make no mistake, you will develop confidence and gaining experience in the industry will stimulate your enthusiasm for the subject.
Completing a year in industry will allow you to:
Apply the learning from your course to the work environment;
Make industry contacts;
Develop practical skills related to your area of study;
Apply your practical skills and technical knowledge after returning to study;
Enhance your CV and better prepare yourself for a job after graduating.
Students on this scheme should note that the department institute does not have automatic placements for every applicant. You will be responsible for finding securing the work experience, however, you will have the assistance of our institute Work Experience Coordinator and our dedicated careers advisor (James Cuffe, jpc11@aber.ac.uk). If you fail to find work experience you will be able to convert your course to the three-year version of your subject.
Teaching & Learning
What will I learn?
Studying Genetics at Aberystwyth University will allow you to discover the following:
Gene expression and development;
Evolution and population genetics;
You will also receive expert tuition in the following;
Experimental methodology for recording, interpreting and reporting data.
How will I be taught?
We deliver our course through lectures, seminars, practicals and field work.
We assess our students through:
You may also be required to complete additional assignments and work with others on particular tasks.
Further information:
You will be assigned a personal tutor throughout your degree course, who will help you with any problems or queries, whether these are academic-related or personal issues. You should feel free to contact them at any time for help and advice.
You will also have the opportunity to complete a Personal Development Plan (PDP) at Aberystwyth. This is a structured process of self-appraisal, reflection, and planning, which will enable you to chart your personal, academic and professional development throughout your time at university. By recording your academic performance, and highlighting the skills you already have and those you will need for future employability, the PDP portfolio will equip you with the necessary tools to plan effectively, develop successful approaches to study, and consider your future career options and aspirations.
The lectures, seminars and the Institute's supportive staff will greatly assist you in your biological training. You will also benefit from the many opportunities within the Institute and the university to develop your academic rigour and professionalism so that, upon graduation, you are perfectly positioned for the next stage of your career.
Typical Entry Requirements
UCAS Tariff 120 - 104
A Levels BBB-BCC with B in Biology or Human Biology
GCSE requirements (minimum grade C/4):
English or Welsh, Mathematics and a Science subject
BTEC National Diploma:
DDD-DDM in a specified subject
International Baccalaureate:
30-28 with 5 points in Biology at Higher Level
European Baccalaureate:
75% - 65% overall with 7 in Biology
English Language Requirements:
See our Undergraduate English Language Requirements for this course. Pre-sessional English Programmes are also available for students who do not meet our English Language Requirements.
Country Specific Entry Requirements:
International students whose qualification is not listed on this page, can check our Country Specific Entry Requirements for further information.
The University welcomes undergraduate applications from students studying the Access to Higher Education Diploma or T-level qualifications, provided that relevant subject content and learning outcomes are met. We are not able to accept Access to Higher Education Diplomas or T-levels as a general qualification for every undergraduate degree course.
Our inclusive admissions policy values breadth as well as depth of study. Applicants are selected on their own individual merits and offers can vary. If you would like to check the eligibility of your qualifications before submitting an application, please contact the Undergraduate Admissions Office for advice and guidance.
Back to the top